Meet our team of

security experts
We bring extensive experience from across the software and blockchain security space, 20% of our employees hold PhDs in formal verification methods.
Leadership Team
Mooly Sagiv

CEO

Mooly Sagiv is a leading researcher in formal verification. He co-founded Certora to scale formal verification to secure smart contracts. Mooly is a recipient of numerous prestigious academic awards, including the Friedrich Wilhelm Bessel Research Award, ACM fellow, and the Microsoft Research Outstanding Collaborator, member of European Academy of Science.

Shelly Grossman

CTO

Shelly has an extensive background in formal verification. She is also an experienced software engineer who spent 5 years at Check Point. Shelly is the lead author of the isolation technique for ensuring the correctness of modular reasoning.

Nurit Dor

Chief Product Officer

Nurit holds a PhD from Tel Aviv University in Static Code Analysis. She is the author of 13 academic papers and 35 patents. She was a CSO at Panaya, a static-analysis company acquired by Infosys and a research manager at KayHut. Nurit has extensive experience in static and dynamic analysis of low-level bytecode, and hands-on experience in transferring ideas from research to robust products.

Amit Levy

VP Code Security

Amit is a cyber security expert with a decade of experience in vulnerability research and exploitation and currently leads the security research team at Certora. Amit who holds a B.Sc. in Computer Science, has founded and directed award-winning security research groups.

John Toman

VP of Research & Development

John Toman received his PhD in 2019 from the University of Washington. His research focuses on bringing the power of automated verification to real-world, industrial settings. John's award-winning, impact-focused research has been published at several top conferences in the field.

Idit Kronzon

VP of People

Idit has many years of experience in People leadership and OD roles in global leading hi-tech and financial firms including Freescale and Arm. She has proven ability for adding value to the business through HR strategies that support the achievement of business objectives. Idit has a B.Sc. in Psychology and M.Sc. in Organizational Behavior, both from Tel-Aviv University.

Chandrakana Nandi

Principal Researcher & Team Lead

Chandrakana has a PhD in Programming Languages and Software Engineering from University of Washington. During her PhD, she focused on developing DSLs, compilers, and program synthesizers for computational geometry. Her work has won several awards including an Adobe Fellowship and a POPL Best Paper Award.

Shachar Carmel

Chief Cloud Architect

Shachar is a professional Cloud Architect and is leading Certora Cloud and UI team. He has many years of experience in leading architecture teams both in professional services firms and corporate, helping businesses to build and design solutions on AWS. Shachar holds B.Sc. in Information Systems.

David Steinrueck

Head of Marketing

David has extensive experience as a marketing leader in the blockchain space. Most recently he held a senior marketing position at Chainlink, before which he led marketing for OpenZeppelin.

Sofi Vissani

Business Development and Growth

Sofi has been working in the industry for a few years now. She was part of Babylon.finance, a DeFi protocol, and before that, she worked at Open Zeppelin. She is all about exploring new things. In her free time, she has been learning data science and now solidity.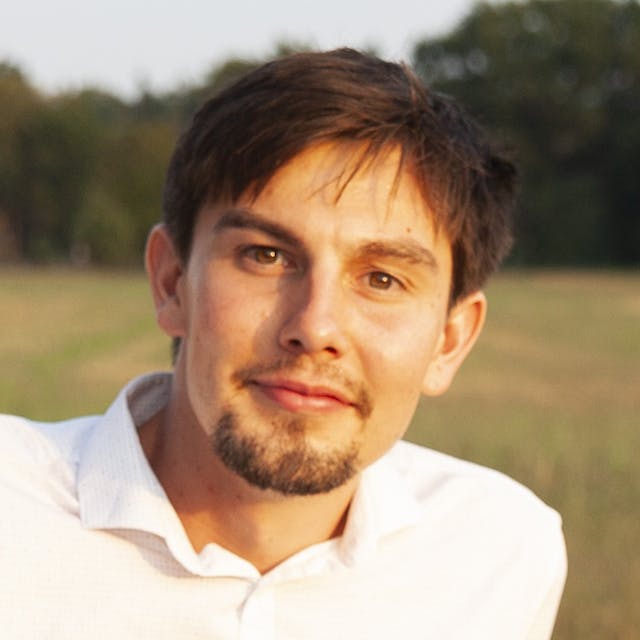 Employee Spotlight
Johannes Späth
Johannes is enthusiastic about security startups and believes that a strong product, backed by an enthusiastic and versatile team can have a massive impact. Originally, he studied mathematics but then found his passion in code analysis, because he is convinced that it can solve many of today's challenges in security. He has been working in the areas of code analysis for almost a decade now and finished his PhD in 2019.
Our Investors
Eli Ben-Sasson

Co-Founder, President & Chairman of the Board at StarkWare

Co-founder and president of StarkWare, a technology company that uses cryptographic proofs to solve blockchain's two biggest problems: scalability and privacy.

Elad Gil

Entrepreneur

Entrepreneur, operating executive, and investor or advisor to private companies such as Airbnb, Coinbase, Checkr, Gusto, Instacart, OpenDoor, Pinterest, Square, Stripe, Wish.

Stani Kulechov

Founder & CEO at Aave

Stani Kulechov is the founder and CEO of Aave, the leading decentralized peer-to-peer lending platform.

Balaji Srinivasan

Entrepreneur & Investor

Balaji S. Srinivasan is an American entrepreneur and investor. He was the co-founder of Counsyl, the former Chief Technology Officer of Coinbase, and former general partner at the venture capital firm Andreessen Horowitz.

Yona Hollander

Cyber Security Entrepreneur

Serial cyber security entrepreneur combining business acumen and strong technological background. Founded and led several cyber companies to successful exits, including Entercept (acq. McAfee).

Scott Shenker

Professor of Computer Science, UC Berkeley

American computer scientist, and professor of computer science at the University of California, Berkeley. He is also the leader of the Extensible Internet Group at the International Computer Science Institute in Berkeley, California.

Uri Kolodny

Co-Founder & CEO at StarkWare Industries

Uri is a co-founder and CEO at StarkWare and a member of its Board of Directors. He has a B.Sc. (Magna cum Laude) in Computer Science from the Hebrew University, and an MBA from MIT Sloan.

Moti Rafalin

Entrepreneur

Moti Rafalin co-founded vFunction and serves as its CEO. He brings over 20 years of experience in the enterprise software market to his role, with a focus on infrastructure, applications, and security.
Join our Team
Interested in challenging yourself with complex problems to make the DeFi space more secure? We're actively hiring top talent to help us build our products and develop novel technologies. View our active listings to see if you are a good fit.
View Careers